Refleksi Demokrasi di Indonesia: Demonstrasi Menolak UU Cipta Kerja dalam Media Berita Online
Abstract
The Job Creation Act (Omnibus-Law) contains several policies that have led to a protest movement in the form of demonstrations related to this regulation. The demonstration was widely covered by online news media in Indonesia. The research method used is qualitative by using news articles as the unit of analysis using the Entman model framing paradigm to see how online news media construct reality. This study focuses on the news of demonstrations against The Job Creation Act reported by Tirto.id and Liputan6.com for October 2020. The purpose of this research is to reveal how Tirto.id and Liputan6.com portrayed the demonstrations as the reflection of democracy in Indonesia. The results show that Tirto.id and Liputan6 have differentiation in interpreting this phenomenon. Tirto.id prioritizes a critical attitude to issues related to reflection of democracy in Indonesia in that context, that in the democratic process, there is still violence from the apparatus, annihilation of workers, and riots that cause damage to facilities and infrastructure. Meanwhile, Liputan6.com tends to develop a positive perspective regarding the democratic process during and after demonstrations. Despite violence against journalists, the authorities are still trying to resolve the case and emphasize the government's positive efforts in improving the country's economy through the Job Creation Law.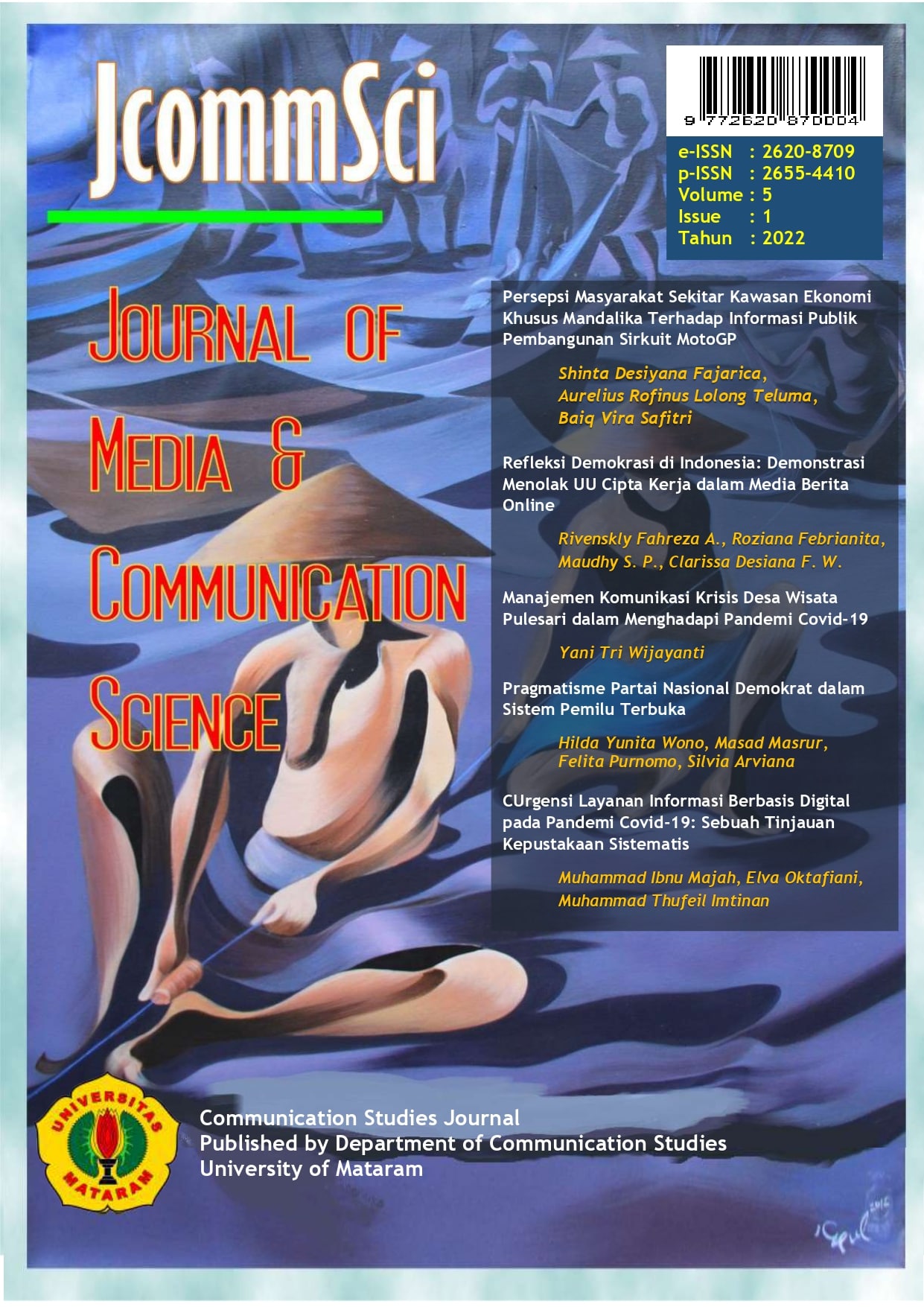 Downloads
License
Copyright (c) 2022 JCommsci - Journal Of Media and Communication Science
This work is licensed under a Creative Commons Attribution 4.0 International License.