SELF DISCLOSURE ANAK BROKEN HOME PADA MEDIA SOSIAL TIKTOK (STUDI DESKRIPTIF FOLLOWERS TIKTOK DI HALAMAN KOMENTAR PADA KONTEN @AKUISANN)
SELF DISCLOSURE ANAK BROKEN HOME PADA MEDIA SOSIAL TIKTOK (STUDI DESKRIPTIF FOLLOWERS TIKTOK DI HALAMAN KOMENTAR PADA KONTEN @AKUISANN)
Abstract
  ABSTRACT The purpose of this study is to find out how the self- disclosure process is carried out by TikTok followers on the comments page on @akuisann content. This study uses qualitative methods, descriptive studies, interpretive paradigms, triangulation of sources and in-depth interviews with 5 informants who were selected based on the characteristics or criteria determined by the researcher (Purposeful Sampling). The results of the study reveal that self-disclosure carried out by informants through the comments page on @akuisann content based on the Johari Window Theory belongs to two areas, namely open areas and hidden areas. @akuisann's content for commenting is that there is a dyadic effect where informants do self-disclosure because they see many people doing the same thing. In addition, the results of the description of the informants have a desire to motivate each other. The benefits that result is a feeling of relief because he has conveyed what he experienced to others who have a similar fate. Meanwhile, the communication privacy management process is carried out with culture contextual, motivational, and risky backgrounds.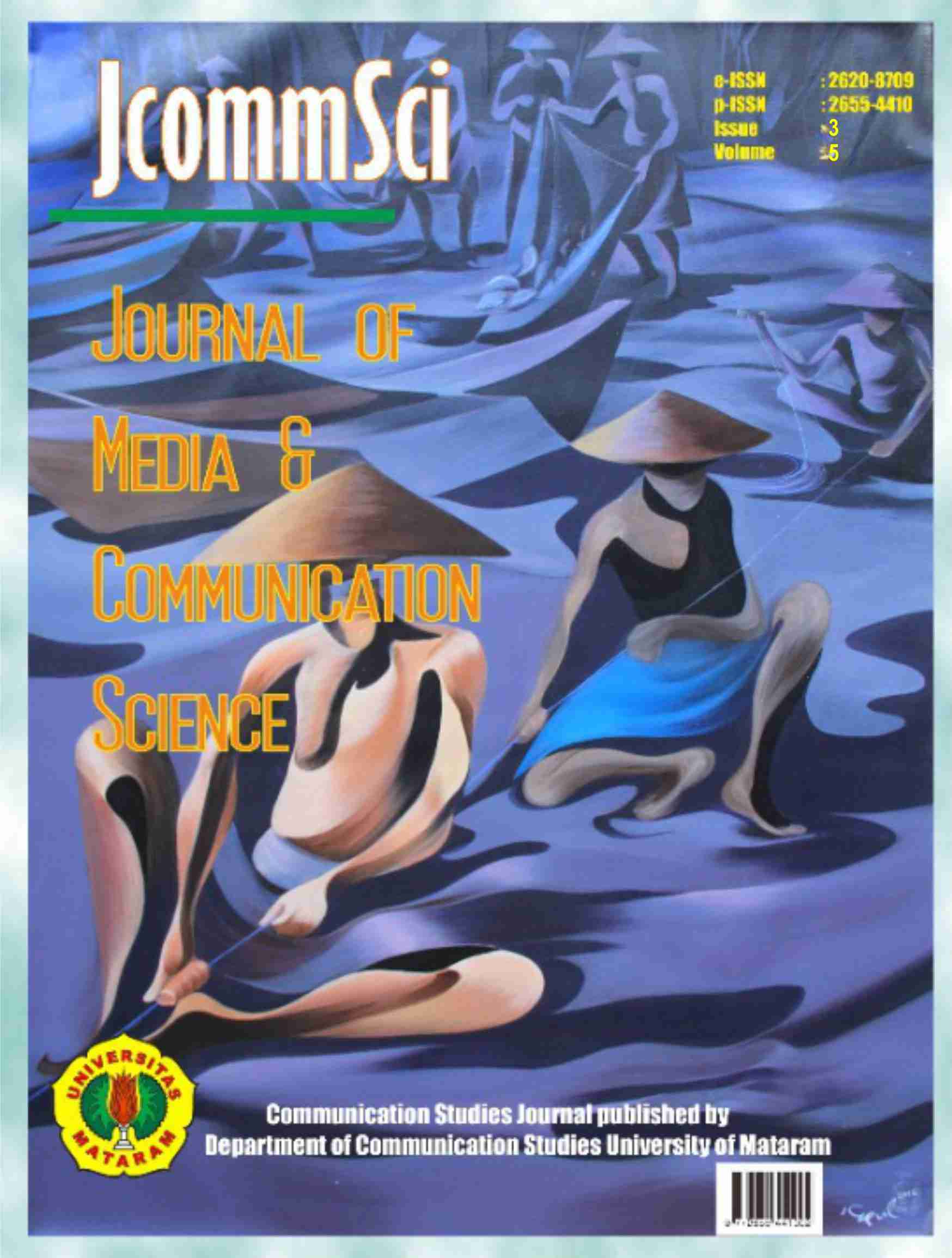 Downloads
License
Copyright (c) 2022 JCommsci - Journal of Media and Communication Science
This work is licensed under a Creative Commons Attribution 4.0 International License.