Analisis Jaringan dan Aktor #Jokowi3Periode di Media Sosial Twitter Menggunakan Social Network Analysis
Abstract
Selama masa jabatan Presiden Jokowi berlangsung sudah beberapa kali terdengar wacana perpanjangan masa jabatan menjadi tiga periode. Baru awal tahun 2022 ini pembahasan tersebut menjadi semakin hangat diperbincangkan diantara masyarakat Indonesia melalui media sosial Twitter. Bahkan topik tersebut menjadi trending di Twitter dengan menggunakan tagar #Jokowi3Periode. Maka dari itu penelitian ini memiliki tujuan ingin mengkaji jaringan komunikasi dan menentukan aktor yang memegang pengaruh dalam jaringan #Jokowi3Periode dalam media sosial Twitter. Penelitian ini menggunakan metode penelitian Social Network Analysis (SNA) atau analisis jaringan sosial dengan teori Computer Mediated Communication. Hasil dari penelitian ini menunjukkan informasi terkait #Jokowi3Periode sangat cepat dan mudah menyebar luas di Twitter. Dari data 1500 aktor yang terkumpul, interaksi relasi aktor berjumlah 3803 kali dalam jaringan #Jokowi3Periode. Aktor yang memiliki pengaruh sangat besar pada #Jokowi3Periode adalah @jokowi, @aniesbaswedan, @ganjarpranowo, @msaid_didu, dan @mastenky. Dari beberapa aktor tersebut, akun @jokowi yang paling berpengaruh dan aktor @msaid_didu yang berpengaruh pada penyebaran informasi dalam jaringan #Jokowi3Periode.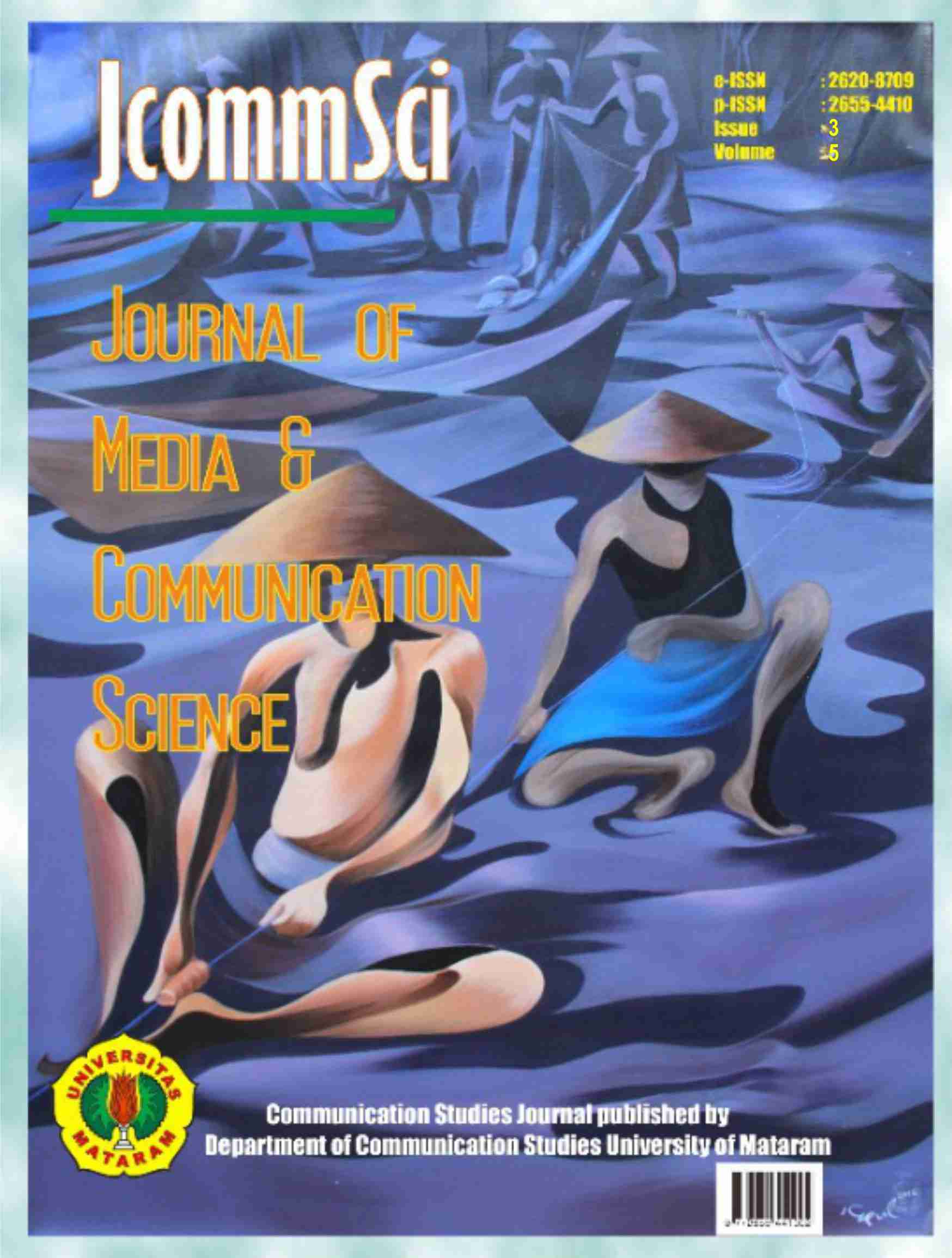 Downloads
License
Copyright (c) 2022 JCommsci - Journal of Media and Communication Science
This work is licensed under a Creative Commons Attribution 4.0 International License.