Journalism as a Killing Machine (Study of Press Freedom and Information Restraint in Indonesia)
Abstract
The Purpose of This Study Is to Provide a Straightforward Picture of The Shift in The Primary Meaning of Journalism from An Information Provider to An Information-Killing Machine. Journalism Has Now Reached the Cusp of Its Failure, Without A Clear Purpose and Becoming the Place of The Press for Capitalism. Currently, People Are Forced to Access Inappropriate Information About Fake News and Information That Kills the Personality of The Indonesian Nation. The Results of This Study Show That Most Media In Indonesia Experience Deformation And Shift In Primary Meaning. Journalism Is Called the Information Killing Machine, He Slaughters All the Messages Until It Runs Out So That Communication Loses Its Main Role and Function. This Change in The Form of Journalism Is Somewhat Controversial Indeed Because In Every Publication Information Tends To Display Scary News And Is Not Safe. The Change Is Dominated by Online Media Even Though There Are Several Major Media in Indonesia Also Become Psychopaths in The World of Journalism. Although The Modern Era, The Main Function of Journalism Must Still Stand Under Journalistic Ethics. Freedom Does Not Mean Fomenting Market Forces Limiting Public Ownership and Reducing the Number of Votes in The Territory of Society. Government Censorship Is Long Gone, Therefore, The Government Through the Ministry of Information and The Press Council Must Play a Residual Role in Ensuring Responsible Press Performance. The Recommendations of The Broadcasting Commission and The Press Council Are Important in Their Position So That the Existence of Information In Indonesia Is Suitable For Widespread Public Consumption.  The Conclusion Is That Although It Seems Nothing Is Significantly Different the Ontological Status of Journalism Has Undergone Major Changes and It Should Be Well Thought Out. Currently, What Is Happening in Indonesia Is Journalism That Is Full of Logical Mistakes. For Example, The Overarching Criticism of The Recommendation to Restrict Some Corruption and Covid 19 Suspects Was Disguised and Expanded So That Some of The Information Received by The Public Became Biased. Currently, Indonesia Is Looking for The Existence of Independent Journalism, Not Taking Sides Except For The Truth.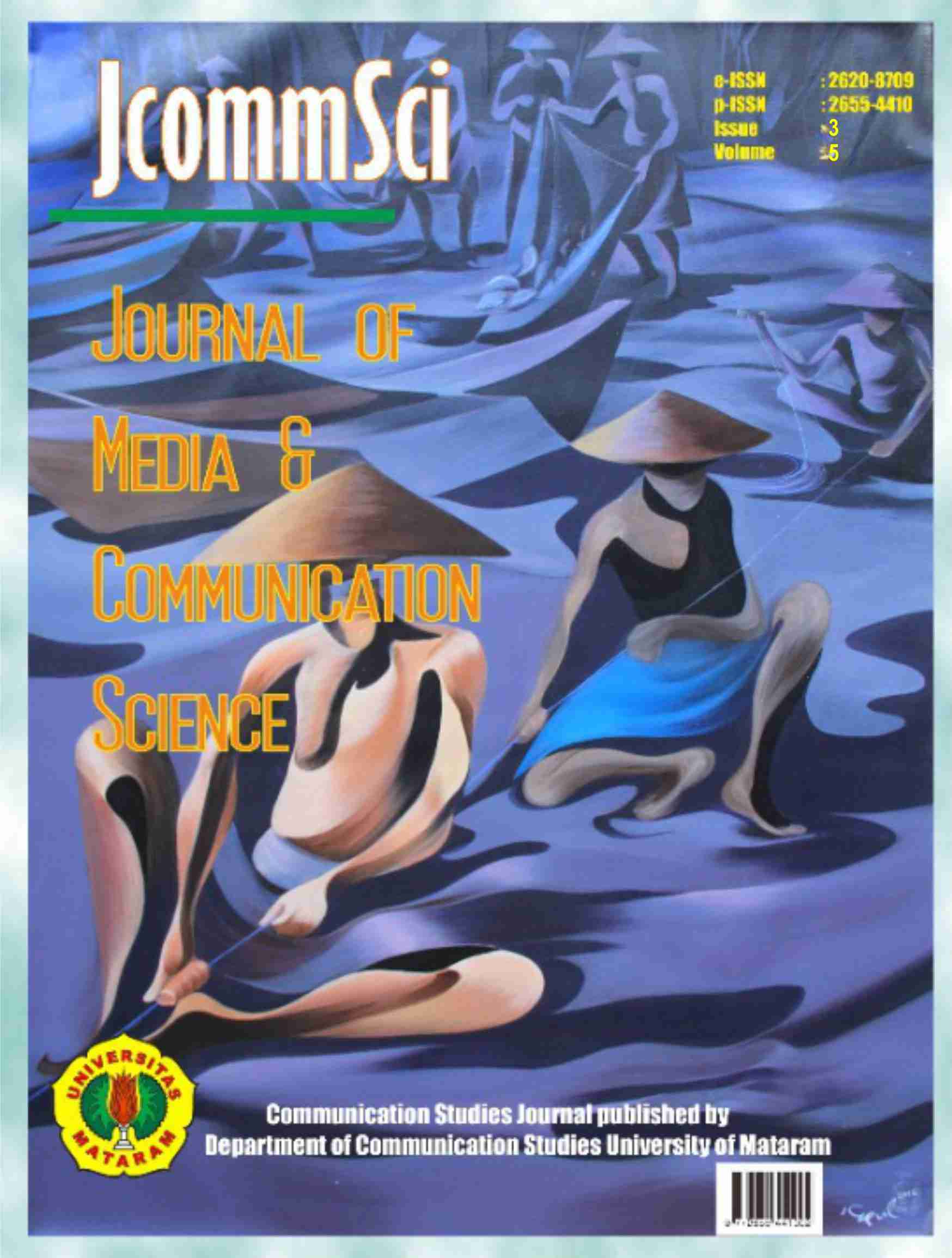 Downloads
License
Copyright (c) 2022 JCommsci - Journal of Media and Communication Science
This work is licensed under a Creative Commons Attribution 4.0 International License.