POST-DISCIPLINE COMMUNICATION ON THE STRAIGHT WAY
Abstract
The development of communication studies is currently driven by the information technology paradigm, making the discipline of communication a very sexy study, leaving other disciplines behind. Old communication studies traditions such as media effects, framing studies, agenda- setting, as well as various media impact studies, public relations, broadcasting, journalism and the like are grouped as traditional communication studies. Meanwhile, the development of the world of communication driven by social media and internet-based technology has made the world of communication very sexy and has attracted the attention of various disciplines by starting to connect disciplines outside of communication with communication disciplines, so that communication is referred to as post-communication. discipline. This study examines thinking by classifying the development of thinking in traditional communication disciplines and post- discipline communication. Collecting data using interviews and conducting library research. The conclusion of this study is that the communication discipline in today's world is distinguished between traditional and post-discipline disciplines. In developed countries, these two disciplines become an equally important conversation, while in new developing countries, communication of traditional disciplines becomes dominant. In Indonesia, communication stakeholders must maintain these two communication disciplines, this is what is meant by straight way communication.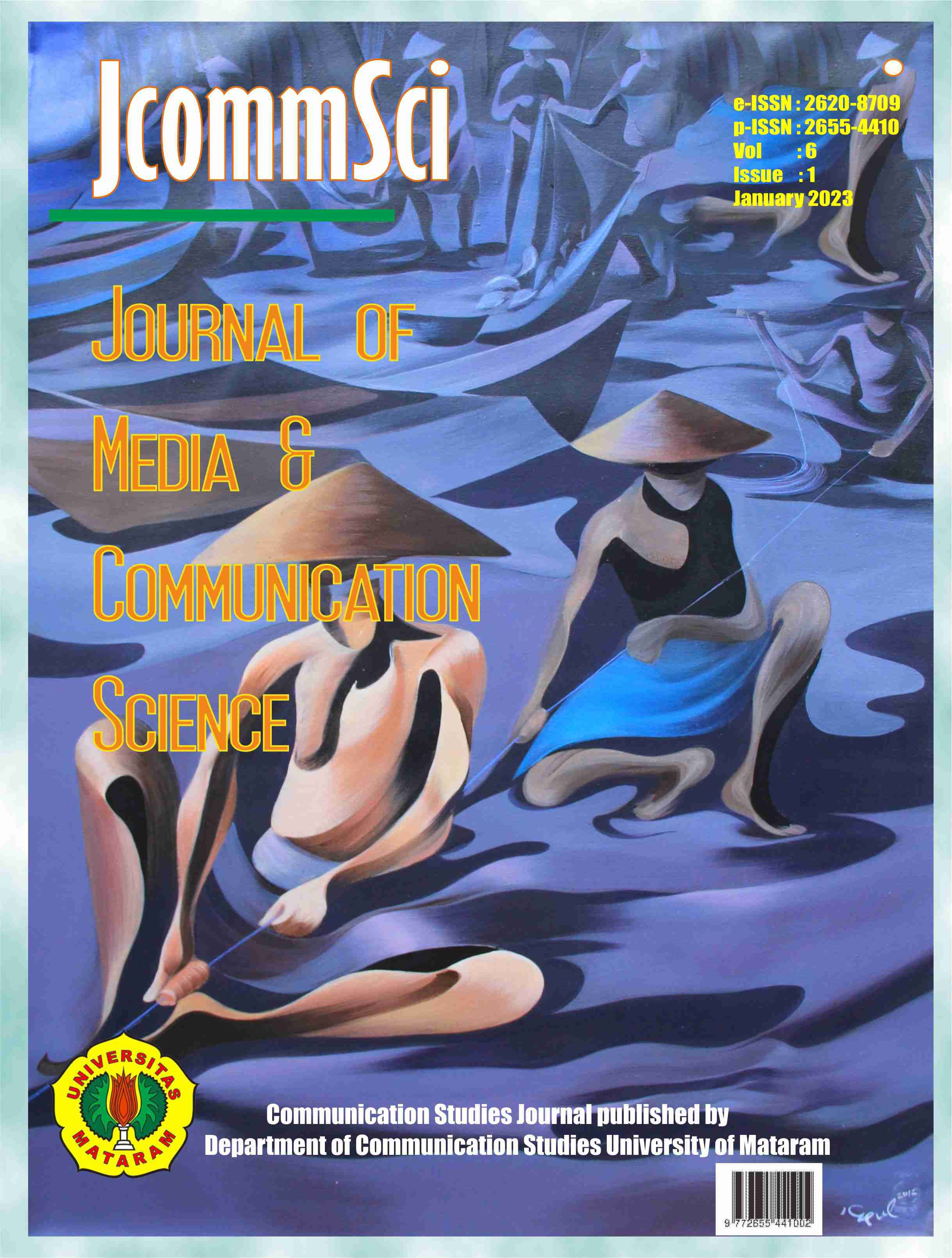 Downloads
License
Copyright (c) 2023 JCommsci - Journal of Media and Communication Science
This work is licensed under a Creative Commons Attribution 4.0 International License.