Participatory Culture Fans Of Boyband Exo On Social Media Instagram
Abstract
Phenomenon Hallyu that has become endemic in several countries does offer its own entertainment. Talking about K-Pop, it's always an interesting thing to discuss considering its significant development. The love of fans for their idols makes whatever the latest news about idols is spread on social media will always be monitored at any time regardless of the time. .This study aims to find out how the behavior patterns of fans of boyband EXO, commonly known as EXO-L, on the @WowFaktaEXO Instagram page This study uses a qualitative research with descriptive nature and data collection of observations and interviews. The data analysis method used is virtual ethnography. This study uses the concept of participatory cultures which is illustrated through four participatory cultures, namely: affiliation, expression, collaborative problem solving, and circulation. The results showed that fans joined the Exo-L community such as making fan videos, reading fan fiction stories, participating in anniversary projects, mass voting or streaming and circulating in the fan community.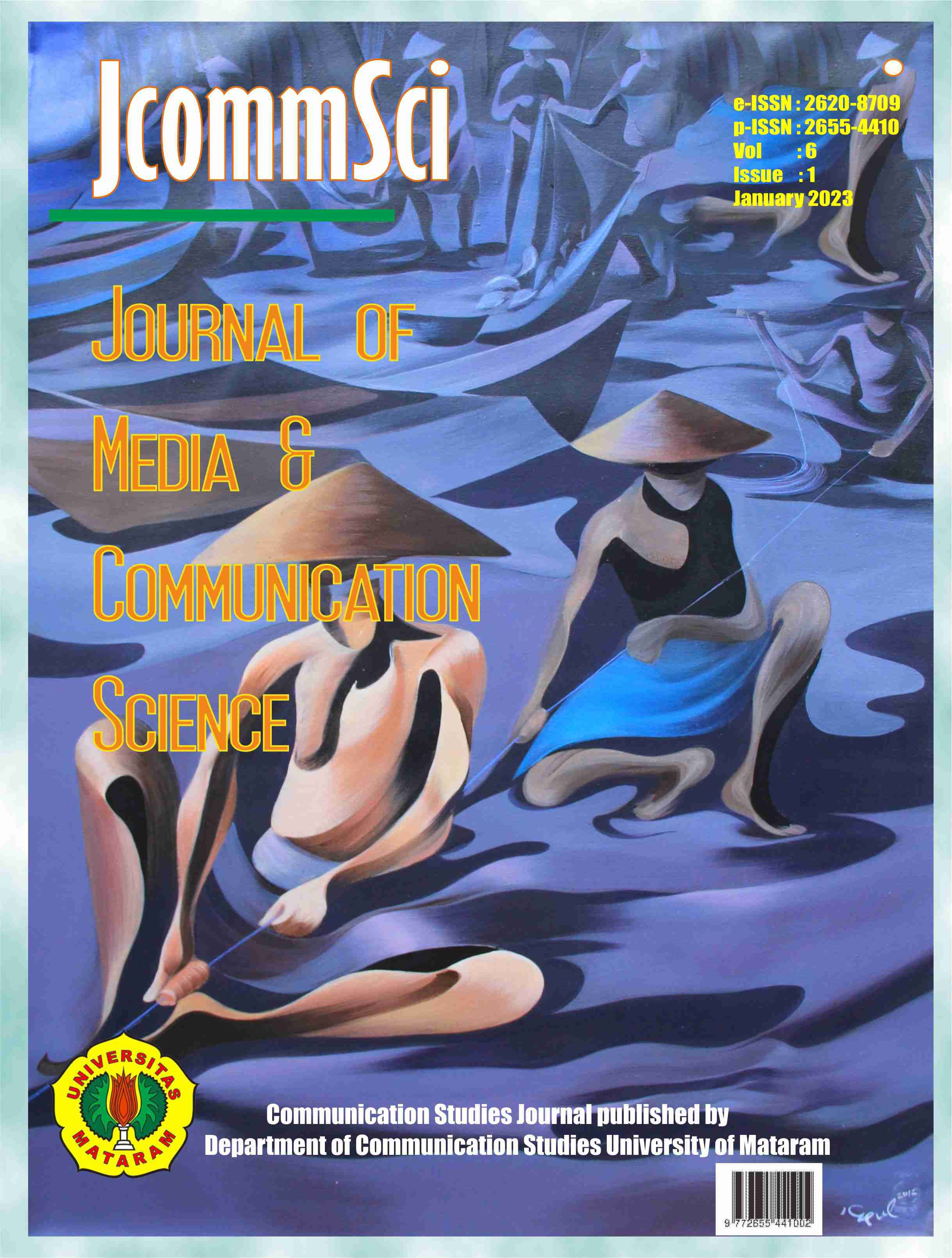 Downloads
License
Copyright (c) 2023 JCommsci - Journal of Media and Communication Science
This work is licensed under a Creative Commons Attribution 4.0 International License.