ANALISIS RESEPSI REMAJA PENONTON VIDEO FYP TERHADAP POPULARITAS KONTEN KREATOR UNIK (@binirehan1) "BEGITU SULIT LUPAKAN REHAN"
Abstract
Social media is used by the public to gain popularity instantly, with this phenomenon, many content creators are starting to take advantage of this phenomenon to seek popularity. One example of this phenomenon is the TikTok video @binirehan1 "it's so hard to forget Rehan" which gets lots of likes, comments and is also shared across all social media. This video first appeared on TikTok media, from the account @binirehan1 or Intan Lembata singing the lyrics 'it's so hard to forget Rehan. This content was composed by William's song entitled Enough to remember, then Intan replaced the lyrics of the song with the word 'you' to become someone's name, namely 'rehan'. In this study using qualitative methods using the reception analysis approach (Reception Analysis) Stuart Hall. This qualitative research is used so that the research or investigation under study can be explained in depth. Data collection was done by in-depth interviews. Based on the results of the study it was found that creator content emphasizes viral phenomena rather than content.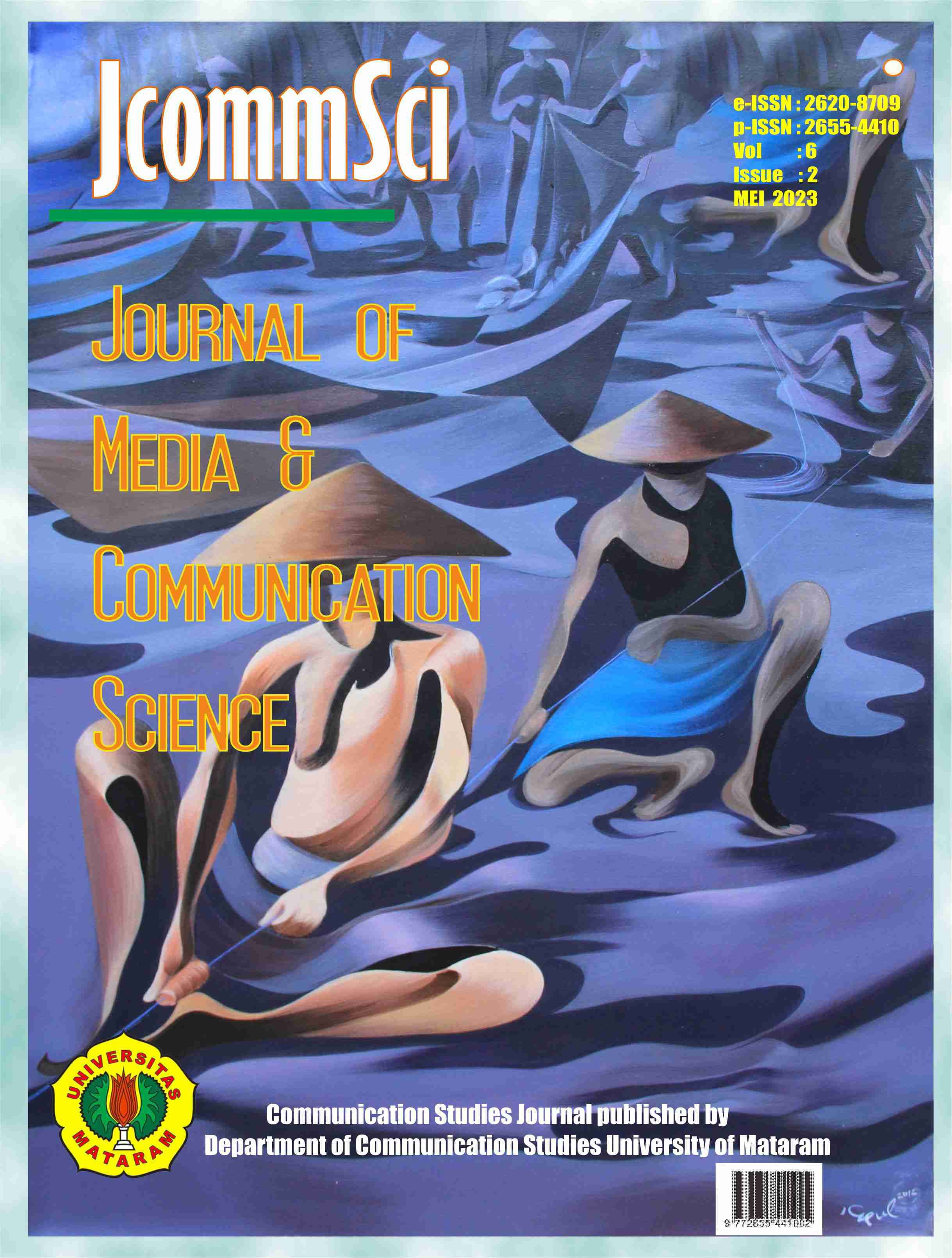 Downloads
License
Copyright (c) 2023 JCommsci - Journal of Media and Communication Science
This work is licensed under a Creative Commons Attribution 4.0 International License.
This work is licensed under Creative Commos Attribution - Non Commercial 4.0 
International Licensed