#WomanWorld Post-Feminism?
Textual Analysis: Comic Series #WomanWorld on Instagram Account @aminder_d
Abstract
#WomanWorld is an instagram comic series created by @aminder_d with the sci-fi comedy genre by presenting the lives of a group of women who struggle for their survival in the post-extinction world of men. The #WomanWorld comic presents a series of characters who represent freedom of expression by carrying the feminist concept from the first wave to the post-feminist phase. With technology and social media networks, as well as the fourth wave feminism movement has been started, this study examines the extent of the content of feminism and post-feminism in this comic. Netnography and Textual Analysis are a method to know which one is Feminism and Post-feminism contained in this comic. This article shows how the storyline and characters in comics represent the concept of first to third wave feminism. By using post-feminism conceptual dialogue, this comic reverses its axis by creating an understanding that the desired world of women has been created, women are no longer struggling to get choices of life.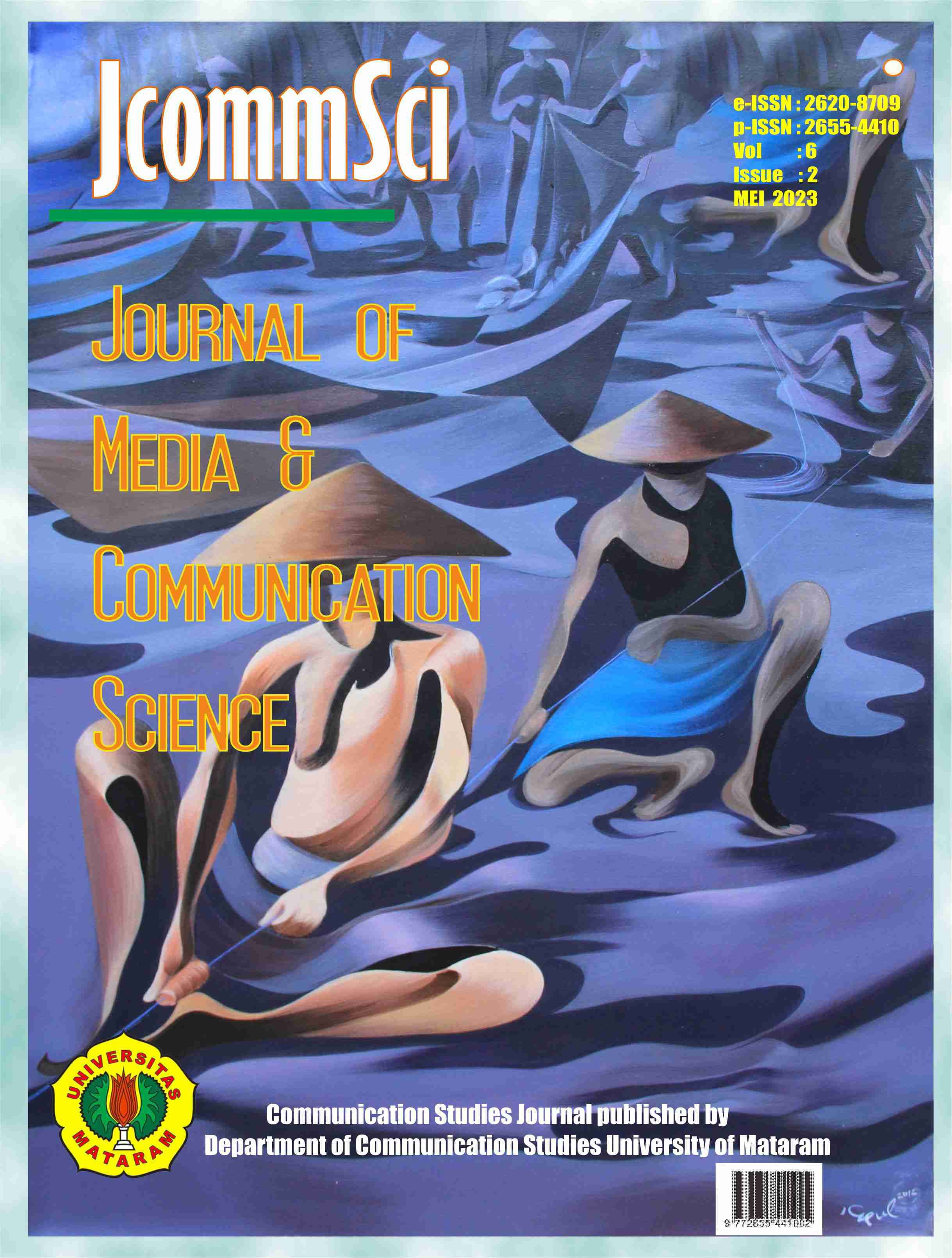 Downloads
License
Copyright (c) 2023 JCommsci - Journal of Media and Communication Science
This work is licensed under a Creative Commons Attribution 4.0 International License.
This work is licensed under Creative Commos Attribution - Non Commercial 4.0 
International Licensed