ANALISIS MODEL NORMATIVE DEMOKRASI STRÖMBÄCK PADA PRAKTIK JURNALISME MEDIA ALTERNATIF "WATCHDOC DOCUMENTARY"
Abstract
Media and democracy are involved in a social contract, which has implications for one another. The emergence of alternative media is a breath of fresh air that provides an opportunity for the community to revive public space through public discussion and create a well-informed society regarding their rights in a democracy. Through literature review and digital observation, this paper attempts to describe the position of alternative media journalism practices based on Strömbäck's democratic normative model. WatchdoC Documentary as an alternative media implements a form of participatory democracy practice by using 'marginalized' sources, reaching out to issues that are rarely raised by the mainstream media, and placing citizens as active subjects and aware of the issues.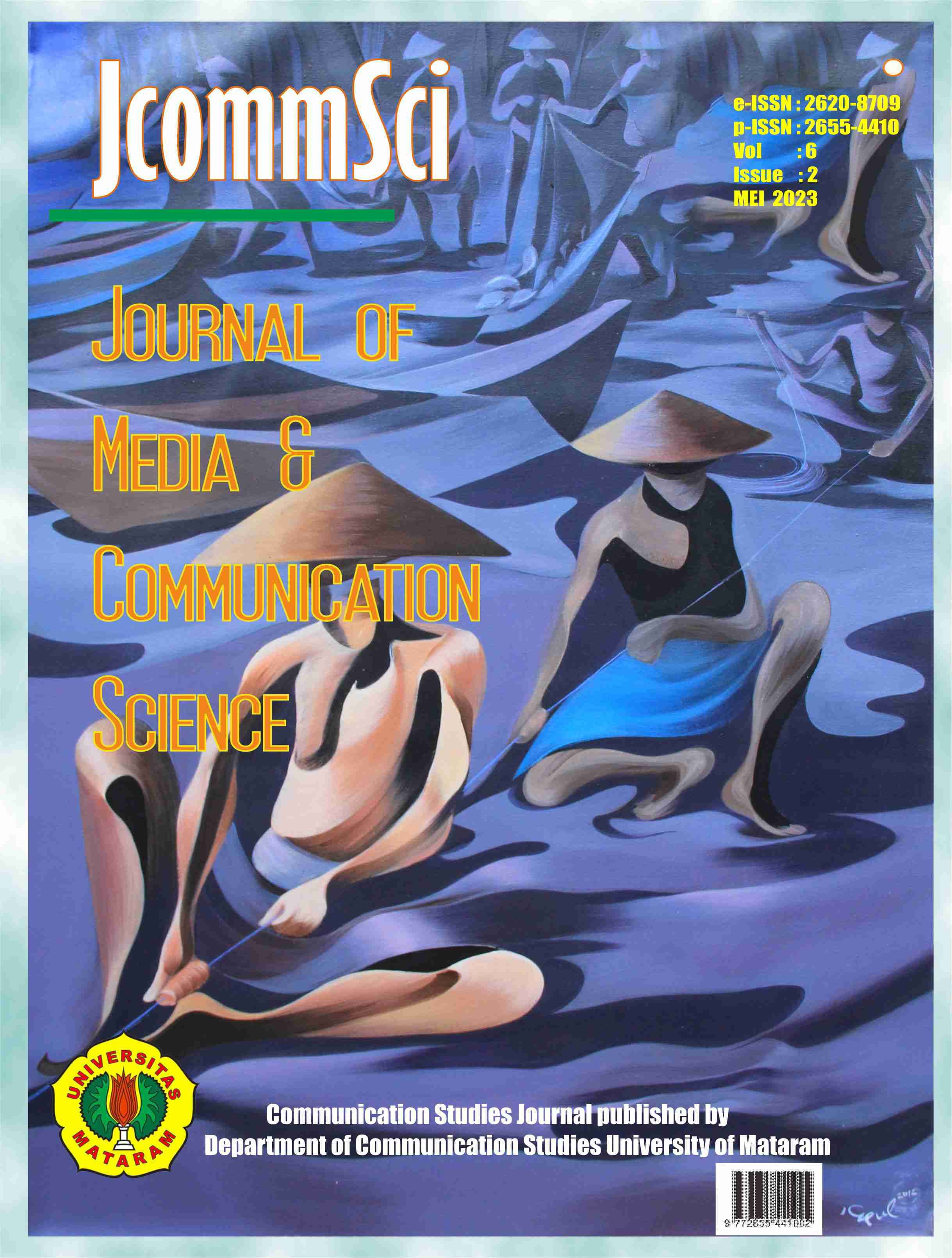 Downloads
License
Copyright (c) 2023 JCommsci - Journal of Media and Communication Science
This work is licensed under a Creative Commons Attribution 4.0 International License.
This work is licensed under Creative Commos Attribution - Non Commercial 4.0 
International Licensed