Membaca Realitas Infodemi Covid-19 di Indonesia
Keywords:
Covid-19, Infodemics, Infodemics Risk Index
Abstract
The Covid-19 Infodemic is a massive flood of information, both accurate and inaccurate, making it difficult for people to find reliable sources and guidance when they need it to overcome Covid-19's disease. This paper seeks to read the reality of infodemic in Indonesia by processing and to restate and to interpret data from the Covid19 Infodemics Observatory project on the dynamics of Indonesian citizens' tweets concerning Covid-19 for the period January 21, 2020 - July 22, 2020. The data can be obtained freely on the https://covid19obs.fbk.eu/#/. The analysis shows that globally, from January 21 to July 22, 2020, there were more than 365 million tweets related to Covid-19. In Indonesia, the highest number of infodemic tweets produced was 114,000 tweets per day on March 15, 2020. Even so, only 608 tweets were confirmed as reliable facts, and 87 tweets were verified as unreliable facts. There are still too few tweets that are categorized as reliable facts, and there are still many that are classified as unreliable facts. It has led to the high Infodemic Risk Index in Indonesia, reaching the level of 0.77 from the scale of 0.00 - 1.00 on January 25, 2020. The large gap between the number of tweets and news reliability occurred during the Covid-19 pandemic from January to July 2020.
References
CoMuNeLab. (2020). Covid19 Infodemics Observatory. Retrieved July 25, 2020, from FBK-WHO Partnership website: https://covid19obs.fbk.eu/#/
Krisdamarjati, Yohanes Advent; Chrysna, M. (2020). Infodemik tidak kalah bahaya dari Covid-19. Kompas.Id, pp. 1–23. Retrieved from https://interaktif.kompas.id/baca/bahaya-infodemik/
Kulkarni, P., Prabhu, S., D, S. K., & Ramraj, B. (2020). Covid-19-infodemic overtaking pandemic? Time to disseminate facts over fear. Indian Journal of Community Health, 32(2 Special Issue), 264–268.
Laato, S., Islam, A. K. M. N., Islam, M. N., & Whelan, E. (2020). What drives unverified information sharing and cyberchondria during the COVID-19 pandemic? European Journal of Information Systems, 29(3), 288–305. https://doi.org/10.1080/0960085X.2020.1770632
Magazine.fbk.eu. (2020). FBK PARTNERS WITH WHO ON NEW INITIATIVE TO MONITOR COVID-19 INFODEMICS FROM AROUND THE WORLD - FBK Magazine. Retrieved July 29, 2020, from https://magazine.fbk.eu/en/news/fbk-partners-with-who-on-new-initiative-to-monitor-covid-19-infodemics-from-around-the-world/
Medcom. (2020). KBRI Disebut Siapkan Pemulangan Mahasiswa di Wuhan - Medcom.id. Retrieved July 29, 2020, from https://www.medcom.id/nasional/daerah/9K5rv4BN-kbri-disebut-siapkan-pemulangan-mahasiswa-di-wuhan
Merriam-Webster. (2020). Infodemic: An Epidemic of Information | Merriam-Webster. Retrieved July 29, 2020, from https://www.merriam-webster.com/words-at-play/words-were-watching-infodemic-meaning
Post, J. (2020). Terawan must go, civil groups say, demanding crisis-sensitive health minister - National - The Jakarta Post. Retrieved July 29, 2020, from https://www.thejakartapost.com/news/2020/03/17/terawan-must-go-civil-groups-say-demanding-crisis-sensitive-health-minister.html
Rothkopf, D. J. (2003). When the Buzz Bites Back - The Washington Post. Retrieved July 29, 2020, from https://www.washingtonpost.com/archive/opinions/2003/05/11/when-the-buzz-bites-back/bc8cd84f-cab6-4648-bf58-0277261af6cd/
Tempo, K. (2020). Mundurlah Terawan - Editorial - koran.tempo.co. Retrieved July 29, 2020, from https://koran.tempo.co/read/editorial/451250/mundurlah-terawan
World Health Organization. (2020). Novel Coronavirus. In World Health Organization Situation Report 13. Retrieved from https://www.who.int/docs/default-source/coronaviruse/situation-reports/20200202-sitrep-13-ncov-v3.pdf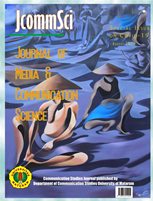 Downloads